BusyDAO chaincode audit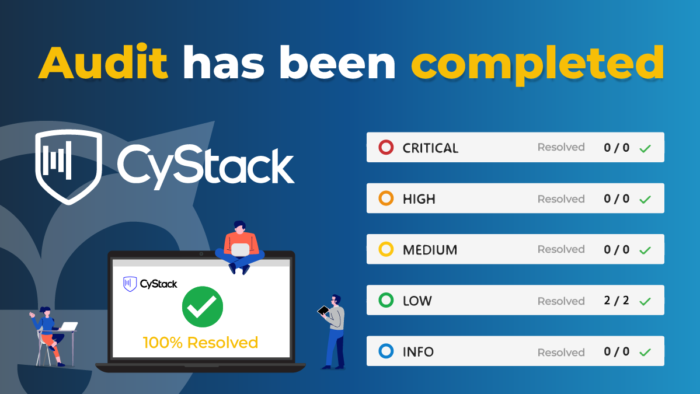 Hello Busy Community,
You may have noticed that our blockchain audit page got renamed to BusyXChain as part of the company diversification (https://cystack.net/projects/busyxchain).
The renaming is just a part of the diversification, but BusyDAO is still adequately audited. As mentioned earlier, BusyDAO is an engine we have been developing since our public sale. We created extensive improvements and enriched this engine with possibilities for public, private and hybrid blockchains – connection through channels and organizations. We have not found a good fit for this excellent functionality in the BusyDAO use case.
After the diversification, the BusyXChain chaincode runs in the Kubernetes Network. BusyDAO is also a chaincode running on the network itself. So there are two chaincodes in one network, in different channels (see more details in BusyXChain whitepaper).
All BusyDAO and BusyXChain parts have already been part of the Busy audit. Before the separation, CyStack audited all functions at once. At that time, the new layer-1 had already been part of the audit, and BusyDAO ran on that natively. Diversification was just another excellent and logical step for security advancements of individual projects, sharding the whole network and ensuring the development of both projects for many years at least.
To be said, both projects after the diversification are audited. In the future, plans for other audits and penetration tests are already separated for each project and will be soon executed.
Thank you for your continual support, and get ready for mainnet 🚀
BusyDAO Team